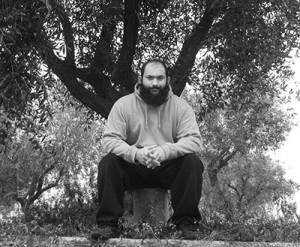 A short introduction is in order: My name is Luca but a few years ago I chose the pseudonym Varro (although, I must admit, I have many other nicknames…).
I was born and raised in San Severino, Marche, a small town in the high valleys of the river Potenza (near Macerata, Central Italy) and always lived in one of its subdivisions called Serripola.
I was always interested in crafts. As a child I spent a lot of time with my grandparents (especially my grandfather) and coming from a more or less creative family has definitely opened my growing mind.
The love for music has always been there and having two older brothers helped me forge a particular musical taste. Because of my interest in music I began playing clarinet at age 11. For a number of reasons, I abandoned the clarinet for the electric bass in 2000 and played bass until 2004 when… I fell in love with bagpipes.
With some money I had saved while in school, I bought my first medieval bagpipes… and the road to perdition was paved. At the same time, in late 2005, I met and began to work with those who later became like brothers: Errabundi Musici. The personal growth and skills I gained from their knowledge has been great and I will never stop to thank them and the fate that brought us together! With Errabundi I began touring the squares of most of Italy as a percussionist until I became a permanent member of this ensemble. While in this melting pot of experiences and new ideas I had the thought, "Why not combine my two passions, music and crafts? It may work. I may be able to do it." So, after several attempts, the first pipes came out and… they sounded good! I built another set, and they sounded even better! That's how a new adventure began for me: Varro, the Pipe Maker.
thanks to Gian Luca Ferme for the translation